Welcome to the
High School of St. Thomas More's
Girls' Basketball Homepage
---
NEW GIRLS BASKETBALL WEBSITE -
www.stmsabers.com

All updates/schedules/calendars/etc will be found there from now
on as this website will no longer be updated.
---
Congratulations to Kassie Jones &
Gina Hinders for being named 1st Team All-SVC Conference. Brittany Einck & Katie Jean for Special Mention All-Conference, and
Alisa Carroll Honorable Mention.
(This is most players in our programs history to be recognized by our conference)
GREAT JOB LADIES!
---
Camp - To Try to Attend -
I don't often 'stamp' many camp programs in the country -but this one
http://www.otterbasketball.com/
I would encourage all ballhandlers to look to attend, as there are various sessions throughout our region. As with any camp - the information is valuable and they work you hard but if you don't follow up with repetition of what you have learned then it is a waste of $. I hope some of you look to attend & if you have questions let me know as we have had past players attend & can direct you to them to ask them questions about their experience as it has always been positive feedback.
---
March 12 5:45-7:15pm
All returning players - Mandatory @ 5pm
Parents - Encouraged To Attend
Shooting Technology Clinic at STM



To Learn More about the shooting system that we are demonstrating & how fortunate we are to have them coming to our gym - Click Here
---
Congratulations to Kassie Jones for being Named 2nd Team All-State by the IBCA &
Gina Hinders for being named Honorable Mention All-State.
GREAT JOB LADIES!
---


To follow the entire state playoffs:
Click Here

Updated PDF of Girls Basketball Team's
"Road to Redbird" - Click Here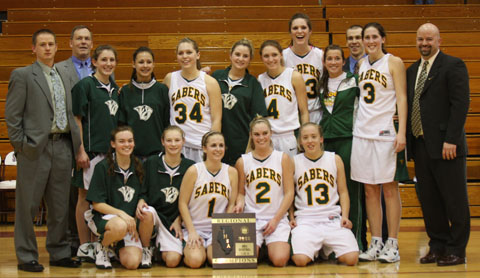 ---
Pasta Party @ Coach Mennig's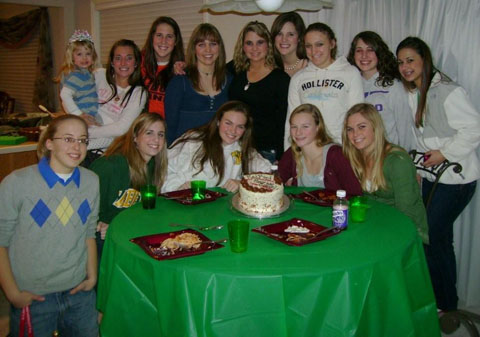 ---
Congrats to our girls on winning their 3rd SVC Conference Championship in 4 years!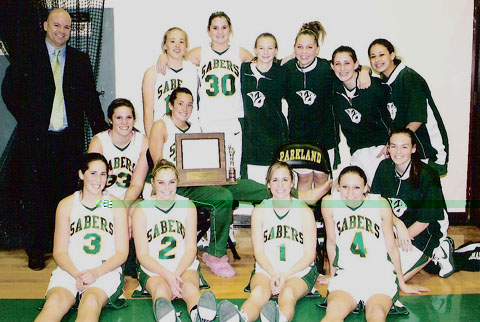 ---
Congrats to Kassie Jones for eclipsing the 1,000 point plateau for her career.
---
SVC Tournament Brackets Released -
Click Here
---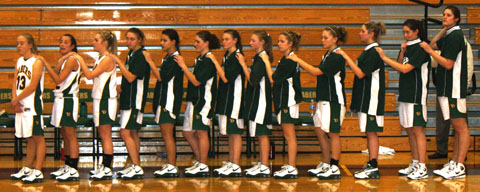 Congratulations girls on a 7th place finish in the programs 2nd appearance at the State Farm Holiday Classic
to see more about the event click on the link below: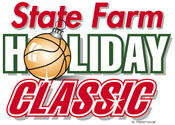 ---
Here is a listing of what everyone has signed up for to do thus far - looks like there a few 'holes' with these. Please contact Lynn if you can do anything. Appreciate everyone's help with this
Home Game Responsibilities - Click Here
Away Game Responsibilities - Click Here
---
Congrats to Katie Jean for signing w/ Illinois State to play
Golf - we are very proud of you!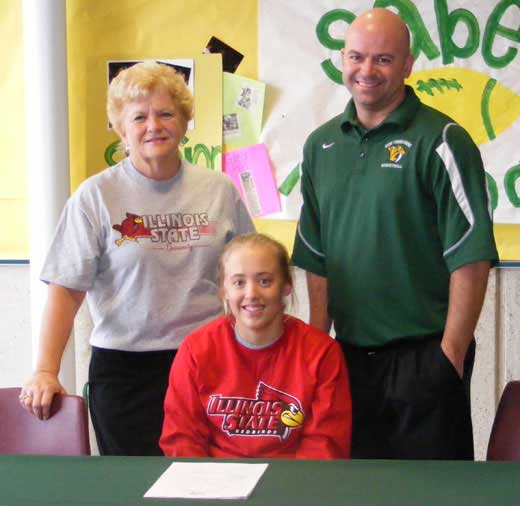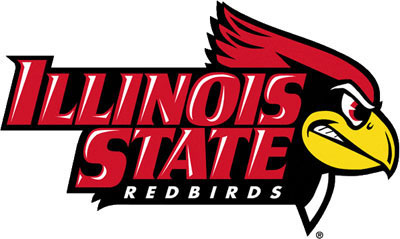 ---
Besides the local News Gazette -
Coach Mennig was quoted in USA Today 11/13 regarding women's college basketball recruiting - Click Here
---
Full Season - Day/Day Schedule - Click Here
(this schedule is still slightly tentative as we are waiting on wrestling's schedule to be added, but for the most part it is going to hold true)
---
Coach Mennig in a radio interview talking about Illini Recruiting & STM Basketball -
CLICK HERE
---
Pre Season workout schedule - Click Here
Gym Rats Club Sign Up Sheet will be found on Coach Mennig's Office door starting Sept 2 thru the 5th.
First come first serve as there are limited spots to use "The Gun" (dates/times have changed from the meeting) - Click Here

Sneaker Order information is below / Order Form - Click Here

Tournament Websites (click on the logo)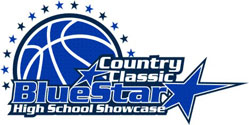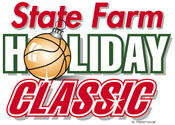 ---
Basketball Player Meeting -
Topics to Discussed
Open Shooting/Gym -
I have given the girls a sign up sheet to use the "Shooting Gun"
(click here to see) in the mornings before school -
"The Gym Rats Club". Starting
We will be logging how many shots they take before Nov 1 and season beginning. They are allowed to come in and shoot at other baskets or work on skills as well, the sign up is just to use the machine. If they have a partner the can keep track of their shots that way at other baskets as well.

There is a 15 min ball handling routine & conditioning routine that they can do besides the shooting. I encouraged them to try to do both sessions when coming in as we have the whole gym these mornings.

Nike Team Sneaker Order -
Coach Mennig will be setting up these to be ordered - date of order must be submitted in a timely fashion for us to ensure getting Green/White colors.
FYI - all payments are made AFTER receipt of the items & checks are made out to Chris Mennig. This order must be submitted by SEPTEMBER 8
Order Form - Click Here
Misc Nike Gear order products/forms will be emailed out this fall as we have done in the past.
Fall SAQ/Lifting/Conditioning -
Coach Mennig is going to run the SAQ (Speed Agility Quickness) / Conditioning sessions with the girls along w/ some moderate Lifting after schools for the month of September & October
---
I have been asked by the athletic department to make this announcement to you:
STM has implemented an assignment system for all of the home athletic contests. Assignments have been posted to all of the empty slots for the girls basketball season. We understand that there will be times when you have conflicts and cannot work your shift. It is your responsibility to switch with another person.
---